| | |
| --- | --- |
| Posted on March 5, 2020 at 8:00 AM | |
The Kissing Hand
By Audrey Penn
If this is the first you're ever hearing about The Kissing Hand then you need to get and read this book as soon as you are able. This is one of the books that I personally believe should be in every child's personal library, should be in every classroom, and should be accessible to all people with children. The book follows Chester Raccoon and how he doesn't want to go to school (something almost every kid experiences) and his mother's response is to teach him about "The Kissing Hand" a simple concept much like "The Space Saver" from Harrison P. Spader, Personal Space Invader we talked about earlier this month, where the mother raccoon kisses Chester on the hand and he is able to keep her kiss with him if he needs it for courage and confidence. The artwork in this book is also simply gorgeous and has one of those covers that you instantly know the book from your past, or are drawn to it. This book is not only a classic story, but one that really helps kids come to grips with any anxiety they are feeling, and is one of the books that in concept, helped to inspire my own book Might-E.
As a teacher of toddlers and infants, I see so many kids feeling anxious during drop-off time even after being in school for the majority of their lives. One of my favorite things about this book is how parents are able to use it to help their kids. I had a dad in my classroom who, for the better part of six months would reenact "The Kissing Hand" by placing a kiss into his daughter's hand. She would close her hand tight and keep it with her, every so often she would look to her hand and either kiss her own hand or just hold her hand close to her body. It truly helped her adapt to being in school and by the end of her time in my class, she didn't need the ritual anymore.
Check out this book as soon as you get the chance!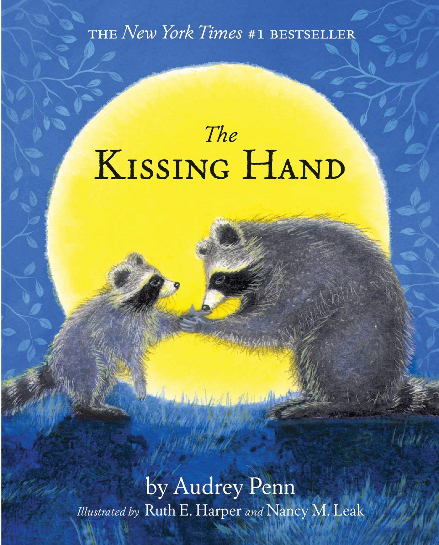 Categories: None