| | |
| --- | --- |
| Posted on March 3, 2020 at 8:00 AM | |
Alma and How She Got Her Name
By Juana Martinez-Neal
This book is gorgeous, I love the images, the story, and the message it sends. Starting off this book was a Caldecott Honor in 2019 and while Hello Lighthouse the 2019 winner of the Caldecott is a gorgeous book, I was surprised that Juana Martinez-Neal didn't take home the main award, but having it be an honor was at the very least the right call. The very simple yet complex images are what directly drew me into this book, and as a book, I wanted to add to not only my personal collection but my classroom collection.
The book starts right away introducing us to Alma, well, *takes a deep breath* Alma Sofia Esperanza José Pura Candela, a very long name. The book follows Alma asking her father (I love books with daughters or sons with their dads) why her name is so long and how her name came to be. Her father does through each part of her name and explains the history of her name and what it means to not only her father but their family. The book is gorgeous, very interesting, and really makes you wonder about your name and other people's names. At the very end, Juana even explains the origin of her name and invites you to ask about your name and learn about the history of your name if it has one.
With a little boy on the way (June!!) my wife and I have been talking a lot about names and trying to figure out not only names we like, but names that mean something, and flow well as a first, middle, and last. I want to have a story to tell my son in the future why his name is what it is. His name isn't going to family-based like Alma's but his first and middle name means something to my wife and I and we settled on Felix. The name meaning behind Felix is "lucky" and that is how we truly feel about Felix. It took us four years to make him, and we feared he would never show up, but he is on his way. Anyway! Kind of went on a little tangent there, but that is what this book did for me personally with my little one on the way. Pick up this book and talk to your kids about their name, or find out more about your name if you don't know it.
Check out this book as soon as you get the chance!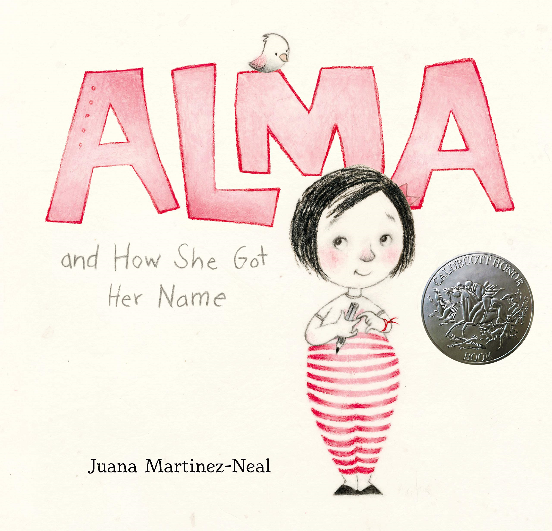 Categories: None