| | |
| --- | --- |
| Posted on May 11, 2018 at 7:35 PM | |
I am excited to introduce my brand-new blog, The Might-E Heroes Club! I am so excited to announce that my first interviewee on the blog is my friend Paul Bauer, aka Small Sounds! I had the pleasure of meeting Paul in 2015 at the first event I ever took Might-E to table. Paul was only a few spaces down from me, and I was entranced by his music, and the way that the kids just gravitated to him! When I was tossing around if I wanted to do this blog, I knew that I had to get Paul on here, and the sooner the better, so, I want to thank to Paul for being my blog guinea pig! Enjoy the interview below and be sure to listen to his awesome stuff!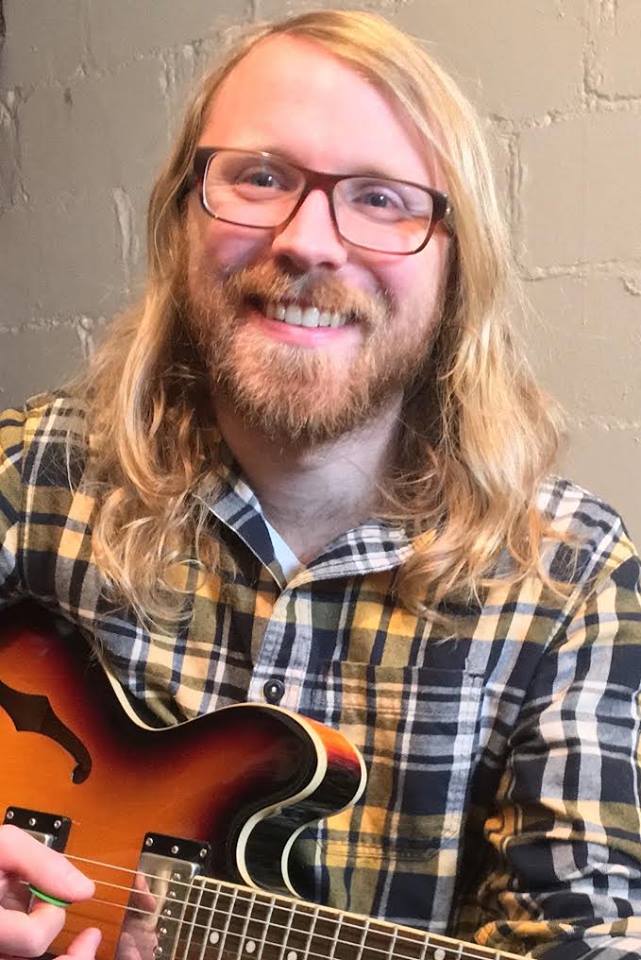 1. Give us a quick snapshot of you!
My name is Paul Bauer and as Small Sounds I write, record and perform music for kid's, but the whole family can enjoy it too! I also have a Pre-K music curriculum that is focused on hands-on music immersion, movement and enjoyment.
I am based in Kalamazoo, MI.
2. What made you want to be a Children's musician?
It happened by accident when I was a preschool teacher many moons ago. In an effort to maintain my sanity I decided to try something new and bring my djembe to class. I gave the drum a persona and a name-- "Djembe," not super clever I know. I played for them the classics, 5 Green and Speckled Frogs, 5 Little Monkeys Jumping on the Bed, etc and made up some other silly songs on the spot. They were dancing, acting out the parts and best of all every one of them was engaged.
I went home for the night and really didn't give it a second thought. The next day the kids excitedly asked, "Where's Djembe?!" "Can we play music again?!" Etc. I knew I found something. "Djembe" became a regular guest during class and on breaks or during free time I would quietly record snippets of ideas and melodies that popped into my head on my phone. Being around the kids offered an unending pool of creativity to pull from.
Years later I met the super-awesome Neil Firstenleit AKA Mr. Singer AKA Electric Neil who does kids music in Chicago. (Anyone reading this should check out his music!) He had been doing kid's music a while and really got the proverbial ball rolling for me when he helped me record and produce my first song "Hey, Alligator!" He was really encouraging and positive and it pushed me to complete my first full album. Eventually I stopped teaching preschool to focus more time on Small Sounds. I also really like writing kid's music because it offers a lot of freedom musically. On the same album I can go from rock to bluegrass to electronic talking about alligators, robots or opossums.
3. What is your personal favorite song you've created?
I like to think I haven't written my favorite song yet. But "Hey, Alligator!" is my current favorite. It has sentimental value for me, it's the first kids song I wrote and recorded and marks the beginning of what I feel is an important chapter of my life. I also think it tells a fun albeit slightly dark story and has a chorus that encourages audience participation.
4. Tell me about your upcoming album and upcoming events!
I am in the process of recording my second Small Sounds album entitled "Ear Worms!" Release date is TBA but will come out later this year. Also, I feel I've pushed my luck with people who have been listening to "Good Morning, Sun!" for a couple years now. Although it's nice to know it's still in their rotation and kids are still asking for it! This summer I will be focusing a lot of energy and attention on completing the album.
5. Biggest inspiration in children's music and/or non-children's music?
As far as kids music inspiration goes my friend Neil Firstenleit who I mentioned before and Caspar Babypants. But my Pre-K music students offer endless inspiration for song topics. Also, I was really obsessed with jingles as a kid which might be why I like to write two-minute songs.
Also, my drum instructor growing up, Jeff Moehle, was and still is a huge inspiration to me. Beyond being an amazing musician and instructor, he taught me professional etiquette and to be someone people want to regularly work with. I still seek his advice to this day.
6. This next question is one of two I am going to ask everyone who appears on the blog. Who is your favorite superhero?
As a self-proclaimed comic book nerd I really can't name just one!
DC - Batman and the lesser-known Animal-Man who's not an average superhero. He has a wife and kids and uses his powers to not only save people but also make a living as a movie stunt man.
Marvel - Wolverine and Spider-Man.
Real life - Mom and dad, of course.
7. If you could describe yourself in only a couple words what would it be? Example, I've been referred to as "Properly Unproper" and "A Self-Deprecating Narcissist"
Fundamentally Optimistic

Links to Music:
https://open.spotify.com/album/3FXGgQH4JTjdBfzLuwhfBR

https://store.cdbaby.com/cd/smallsoundsmusic

https://itunes.apple.com/us/album/good-morning-sun/1076117849

Social:
Facebook: facebook.com/smallsoundskalamazoo
Instagram: @smallsoundskidsmusic
Web: www.smallsounds.co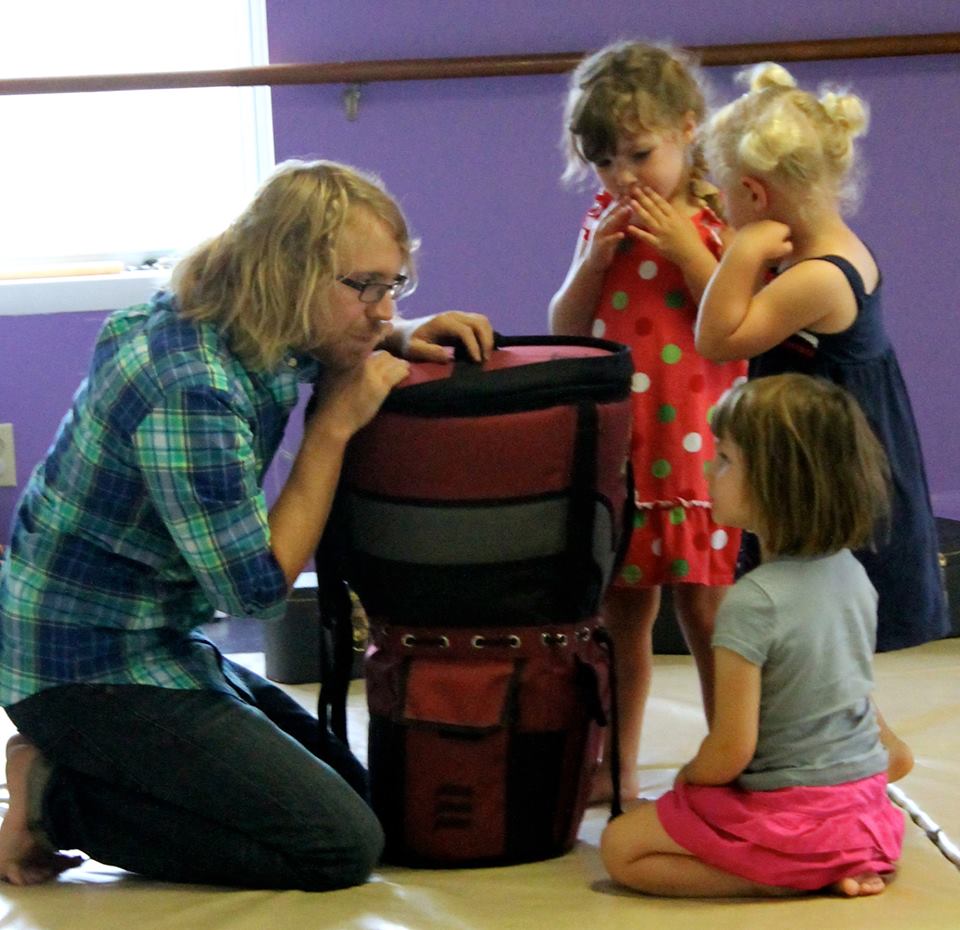 Categories: None